Pizzas to take away (at Leicester Square)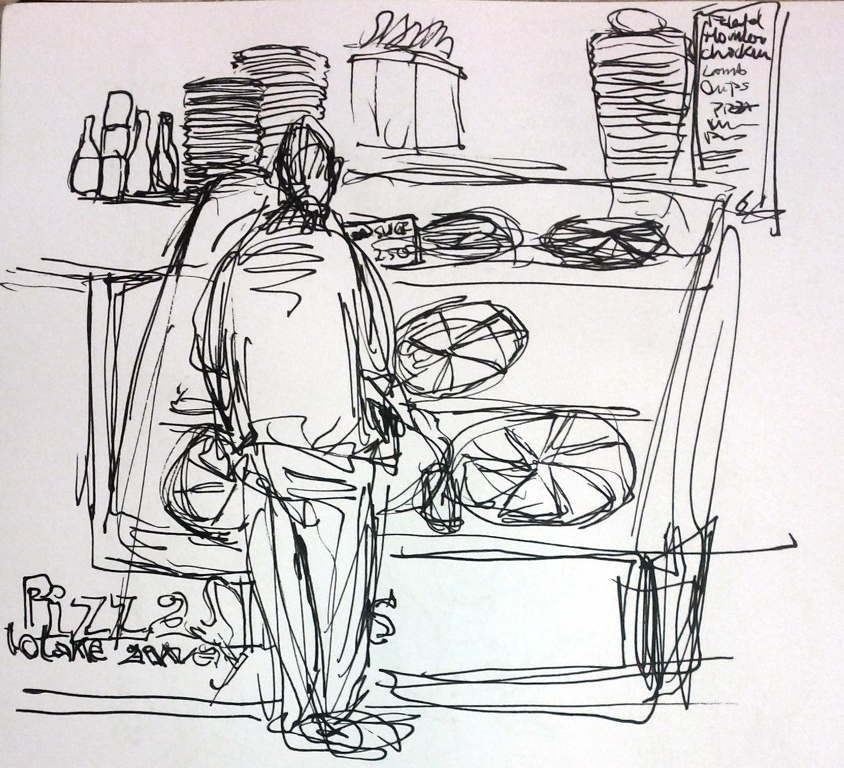 Drawn in Cranbourn Street, one of the streets leading to Leicester Square. Some relatives were trying their luck and looking for theatre tickets at one of those shady discount ticket sellers and I drew this scene of a young man waiting for his take away while I waited for the unfolding of the tickets scam.
Just in case you wonder: it was as I expected. The shop announces super highly discounted tickets, but maybe they just have a couple of them at the beginning of the day. Then as they sell them (first come, first served) they can only offer you super expensive versions later on. They evidently have to make a living, right? It's probably best to buy direct from the theatre, I think...
comments powered by

Disqus