With a belt on his head...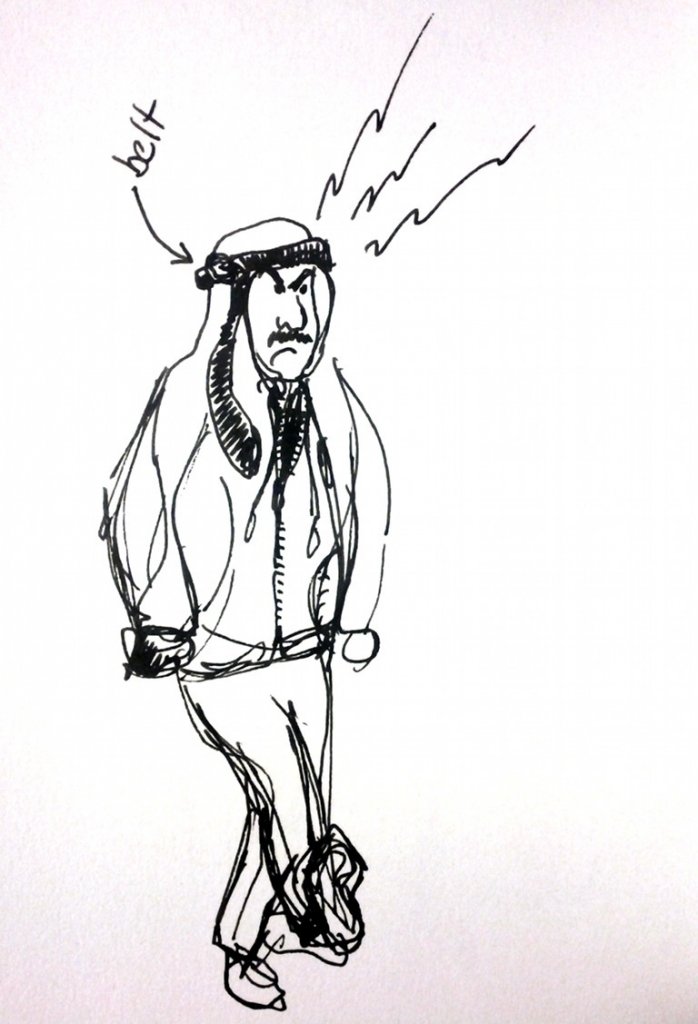 I saw a man donning this belt over a hood today.
He was angry, and walking frantically, as if he had been stolen the "real hat", or whatever it was that he intended to wear before having to resort to his absurd composition.
I drew them as soon as I arrived home. I'm still puzzled by the whole situation...
comments powered by

Disqus